Epic Hackers is our latest and greatest WordPress Theme. It lets you create a website with the following features
Link to Articles – with your own commentary. Each article gets it's own URL like this one (what to do if Trump deports you)
Allow Questions – Add a new Article or a new Question – Like how do subscriptions work
View Discussions – See who is saying what on your content
Ask Me Anything – Functionality to let you run your own AMAs.
Videos – Post Videos and make it easy for your visitors to watch – check out how to add a video
Posts
Posts are content which you've curated from across the web. Found a cool article? Add it to your site as a post and you can add your own content around it.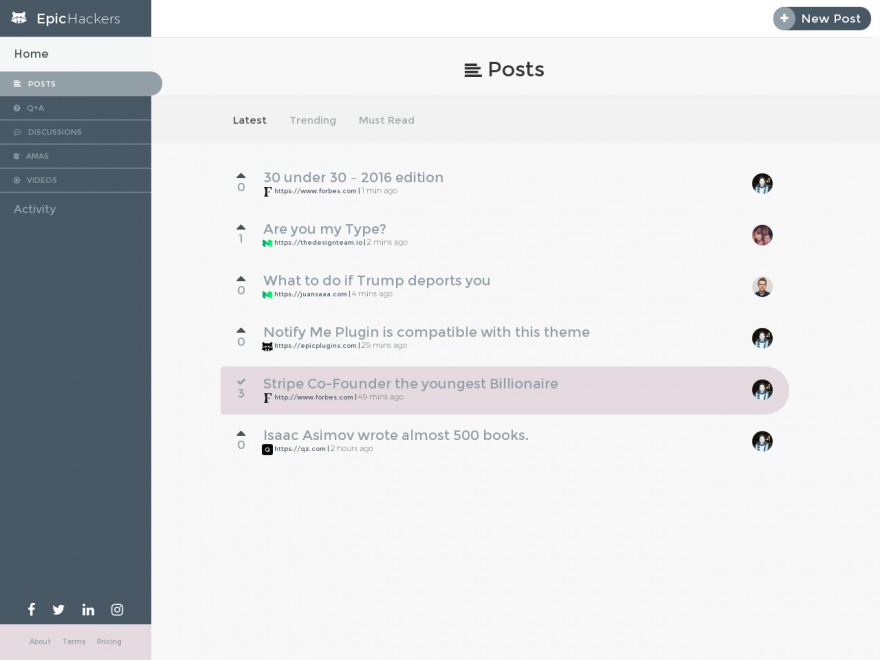 Running interesting articles from your own site gives a way for your users to come to you for the best content.
Questions
Do you want to run a website where you build a community of like minded people? These people can hop and and help answer questions from other users.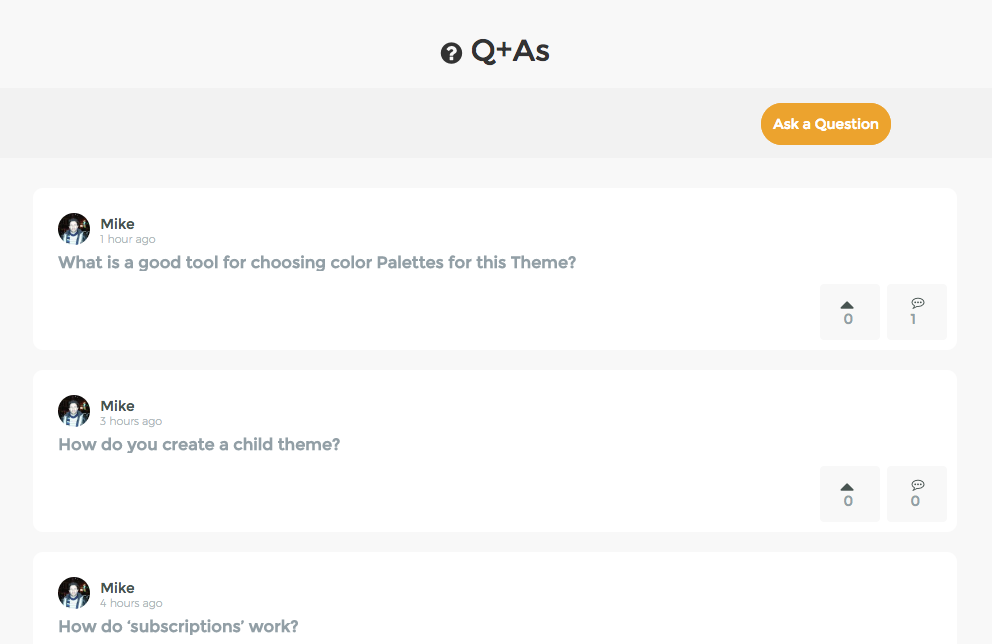 A great way to engage your website users to talk about your content.
Videos
Videos are great. The theme gives you a great way to display videos to your visitors.
Each video is clickable into it's own embedded content, with the focus on viewing.
Ask Me Anything!
An amazing feature. Use WordPress custom posts to run an AMA with people. Simply make them an Author, assign the AMA to them and they'll be able to reply to questions as the Author.
Profile Pages
Specially crafted profile pages highlight your activity.
Notify Me Ready
The Theme is compatible with the 'Notify Me Plugin'. Use this amazing Epic Plugin to keep your users notified when activity happens on their content.
Be notified when:-
Your content is up voted.
Your followed.
Your content is commented.
Someone you follow posts new content.
Fully Customisable
Are you a fan of red, or green, or any color of your choosing? The theme comes with customisable colors so you can skin your website just the way you like it! Want some color inspiration? Check out this question here. The color choices are up to you.
green
red